Strike Group Expands with Ignite Integrated Services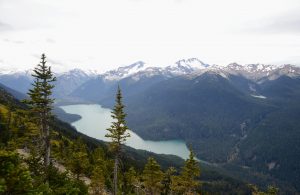 We are pleased to announce a growth initiative at Strike that further solidifies our market presence in Western Canada. In early 2021, Strike Group started up a new company headquartered in Fort St John, British Columbia (BC). The new business will operate as a division of Strike Group under the name of Ignite Integrated Services (Ignite).
Ignite allows us to expand and diversify our service offerings to new and existing customers in BC, by providing services to the energy industry and other diversified industries including lumber, mining and utilities. This move will assist in maintaining Strike's position as a premiere infrastructure construction and maintenance provider in Western Canada.
The Ignite logo is proudly rooted in Strike's brand and has been adjusted to emphasize the diversity of our service offerings in BC. The blue in the logo is a nod to our midstream roots and represents a natural gas flame, while the green represents a focus on environmental responsibility.
To stay aligned with Strike's values, Ignite will be making targeted efforts to build rapport with the local and Indigenous communities in the Fort St. John area.
Check out Ignite: www.igniteintegrated.ca