2022 INDIGENOUS SCHOLARSHIP AWARDED
Strike's scholarship program is part of our commitment to helping break through barriers and creating a positive impact on the community at large. We believe that everyone has a right to education, and we are committed to providing people in historically underrepresented groups with financial aid.
Annually we are offering a $2,000 scholarship for an Indigenous student living in Western Canada. For 2022, we are delighted to award the scholarship to David Sinclair!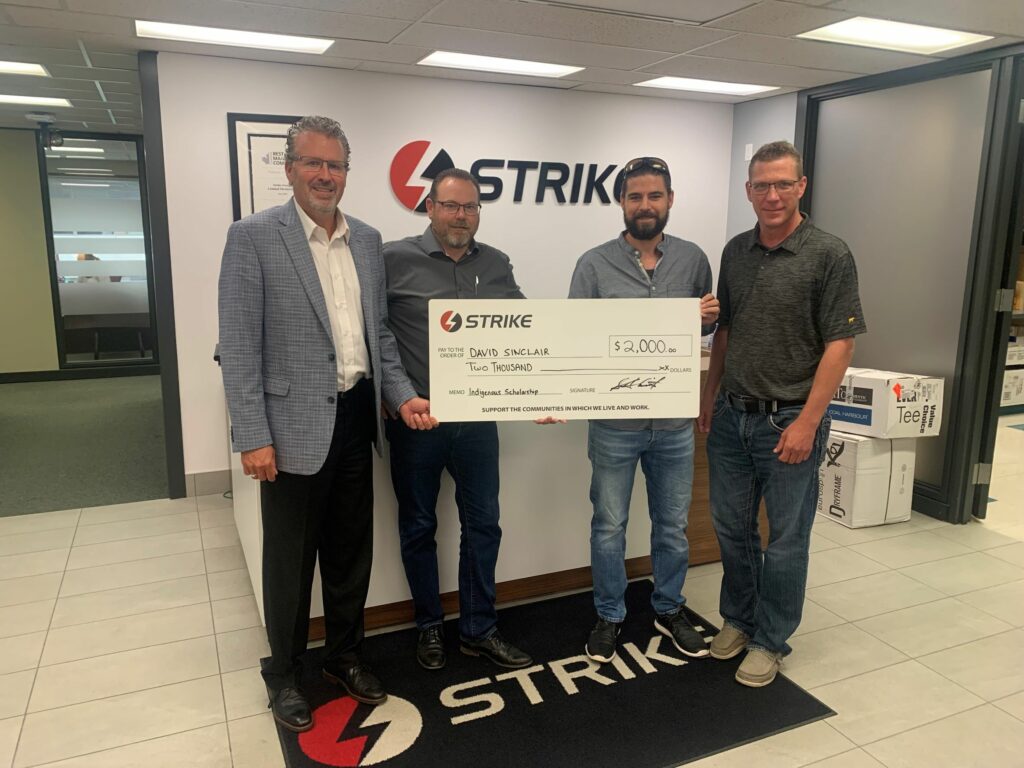 David is of Cree descent and is a member of Peguis First Nation located 190 km north of Winnipeg, Manitoba. In the fall, he is going to start pursing a Bachelor of Business Administration at Mount Royal University with a focus on Entrepreneurship and Social Innovation. Strike's team was incredibly impressed with his scholarship application and enjoyed getting to connect with him in person!
Along with his peers, he is working on developing ideas that will help reduce barriers and help Indigenous businesses gain greater access to markets in Canada and Internationally.
He has an ultimate goal of pursuing the trade of bison products and working with The Buffalo Treaty which is an initiative to re-establish bison herds across North America.
His community leadership skills shine through with his work volunteering on a project sponsored by United Way. Through the project he is collecting stories from elders regarding their residential school experiences. These stories will later be compiled into a published book.
Strike wishes David all the best with his educational journey and future endeavours!
LEARN MORE ABOUT STRIKE'S EDI SCHOLARSHIP PROGRAM: