Quality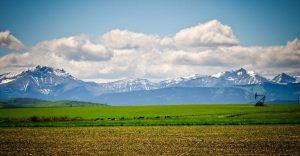 Quality Program
Your company, stakeholders and the public rely on your operations performing with high-quality standards that keep communities safe and protect your company's reputation.
As such, Strike Group has developed and maintained an approved quality program that meets or exceeds the requirements of ASME and CSA. Additionally, Strike Group strives to set the bar high, meeting industry standards and customer specifications.
Strike Group upholds a quality program for the construction of pipelines while maintaining additional manuals outlining programs for electrical, instrumentation and pipeline construction. We have also established multi-plant certification through the Canadian Welding Bureau (CWB).
Our QC department develops and maintains the documents, specifications and manuals that detail the quality control procedures throughout the organization. The Strike Group QC manual identifies the following procedures which support our standard turnover packages:
Contract Review
Document Control
Material Control
Examination and Inspection Program
Welding
Non-Conformance
Measuring and Testing Equipment
Heat Treatment
Non– Destructive Examination
Pressure Tests, Record Retention
Audits and Training.
A copy of the table of contents for these manuals can be provided upon request.
Strike has been a key service provider to us for several years. Year over year, project after project Strike continues to deliver Safe, Efficient, and Quality projects on or ahead of very ambitious schedules.

We believe in rewarding great work with more work, hence I feel Strike will continue to be an integral part of our team for many years to come.

— A Valued Strike Customer
Quality Policy
Policy
The Strike Group team has an ethical and moral obligation to ensure compliance with all government codes, customer specifications and Provincial Acts and Regulations. We strive to do everything that is reasonable and practical to ensure that adequate resources, including trained and skilled personnel, are provided to effectively implement the quality program.
Commitment
Strike Group is also committed to providing and establishing a work environment that meets the highest level of industry standards while maintaining full compliance with jurisdictional legislation.
Quality will never be compromised.
Objective
Strike Group's primary objective when it comes to quality is to complete all projects, utilizing all systems and processes established while keeping quality at the forefront.