Sustainability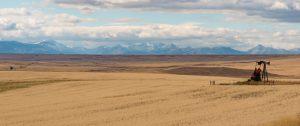 Your sustainability goals should extend to the partners you work with. By choosing Strike, you align your company with one that is committed to local communities and sustainable practices by ensuring the safe and responsible delivery of services.
We follow all federal and provincial laws and regulations to protect your company's relationships and reputation with the industry and the public. We feel that it is our responsibility to offer assistance with the full lifecycle of projects, which can include environmental consultations, support with reclamation and remediation needs.
Strike did an amazing job from start to finish and excelled across the finish line.  Thank you, Strike.

— A Valued Strike Customer
Our experienced team can provide:
Site rehabilitation
Pipeline integrity
Demolition
Decommissioning
Remediation and Reclamation
Environmental assessments
Waste management services
To make a lasting positive change and minimize our impact on the environment, we have enacted the following strategies:
Consultation with Indigenous Communities
Working on renewable and environmental projects
Pre-construction environmental assessments, planning and mitigation
Consider wildlife management in all phases of our projects
Take precautions to ensure we leave a minimal footprint
Reduced print materials and when possible make use of digital platforms
Renewing our fleet at regular intervals to ensure our equipment has the lowest possible emissions
Ensure all equipment has GPS monitoring that tracks and reports vehicle idling time
Sustainability is crucial to how we operate, and we are proud to be a part of these forward-thinking changes.