Innovation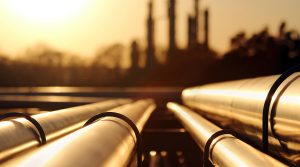 Consistently providing efficient and competitive solutions to our clients relies on industry-leading technologies. At Strike, we know the difference innovation can make, so we use practical programs at all levels of our organization to implement cutting-edge systems and equipment that deliver quality results on time.
We are making a targeted effort to improve innovation and technology in four main areas:
Execution (process)
Cost Control
People (safety/morale)
Business Development
As a result, our Innovation Committee has designed a "Make a Difference" program, which aims to spark and extract ideas from employees in all areas of our business to offer value to our clients. This program provides a platform for gathering ideas, knowledge sharing throughout the company and offers a location to showcase those efforts both internally and externally. The Make a Difference program feeds real-time, primary source data to our leaders who can action improvements that directly add value to our client's operations.
Learn More About the Make a Difference Program, Watch:
How the Program Works:
Strike Up an Idea – Come up with innovative ideas that can help us to improve safety/morale, cost control, process or business development.
Submit Your Idea – Write down your idea on an Innovation Observation Card (IOC) either online or by filling out a printed card.
Innovation Team Review – The Innovation Committee will review all IOC's on a monthly basis and follow up with those that provide submissions.
Winners Chosen – Two winning ideas will be chosen quarterly; those people will get a prize and be eligible to win the annual grand prize!
If you should have further questions please contact the Innovation Committee by emailing  makeadifference@strikegroup.ca