Community Support

When you choose to work with Strike, you invest back within your local community—where we all work and live.
Each of our charitable initiatives is selected based on how they add to the community at large and how they align with our company values. In addition to sponsorship, we encourage our staff to engage with their local communities and build lasting relationships.
We love to support local and community-based causes!
Since 2004, Strike has contributed over $1,400,000 to more than 118 charities across Western Canada.
Community Highlights
Gabriel Dumont Institute (GDI) Conference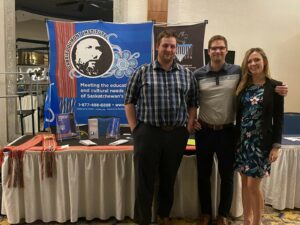 Strike Group and Canadian Plains were proud sponsors of the Gabriel Dumont Institute (GDI) Conference and 40th Anniversary Celebration in Saskatoon, SK. The GDI celebrates Métis Culture & Education!
Edson Public Library After School Kids Program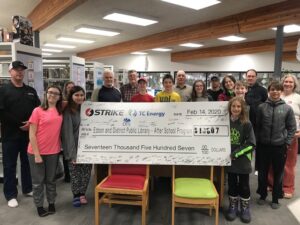 The crew from the Wolf Lake Compressor Station worked together with the customer to raise a whopping $19,507 to donate to the Edson Public Library After School Kids Program.
Business Appreciation Event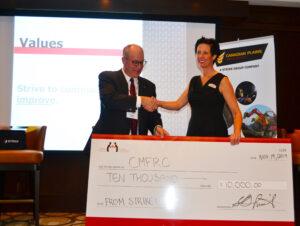 We hosted an event with the Grey Cup thanking our clients and vendors for all their support. This event also supported the Calgary Military Family Resource Centre and raised $10,000 for military families in Alberta.
Fort Saskatchewan Minor Sport Association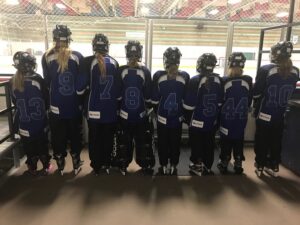 We sponsored goalie clinics for a ringette team in Fort Saskatchewan. Strike Group believes in supporting kids' sports teams and love that we get the opportunity to give back!
Drayton Valley Thunder Junior Hockey team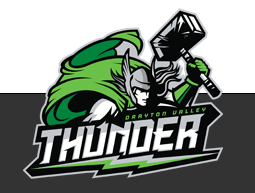 Strike sponsored a Zamboni advertisement for $4,000 with proceeds going to the Drayton Valley Thunder Junior Hockey team.
N'Deh Limited Partnership Career Fair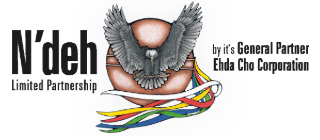 Strike provided sponsorship for the First Nations Career Fair. The Career Fair is a chance for local businesses to promote job openings and future opportunities for local residents.
Edson's Cycling Association
Strike's Edson office donated several labour and equipment hours to the Edson's Cycling Association for the bike park expansion at Willmore Park. We also donated $2,000 for rough lumber to complete the boardwalk on a wet section of the trail.
Bonnyville Minor Soccer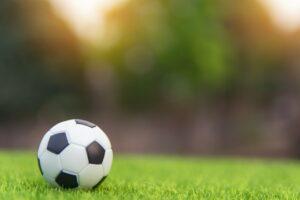 Strike provided the Bonnyville Minor Soccer with a $1,500 sponsorship for equipment.
Ringette Calgary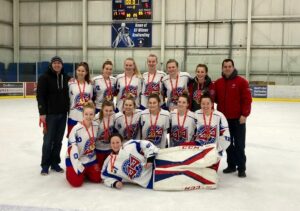 Strike sponsored the ringette Calgary U19 AA Team Rush for $250, and sponsored the provincials for U16AA and U19AA teams for $250 each.
STARS Rescue on the Prairies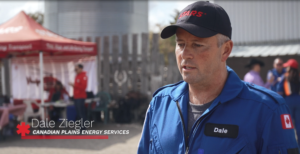 Dale Ziegler, President of Canadian Plains Energy Services, a Strike Group company, participated in the STARS Rescue on the Prairies 2018 event. The event raised a total of $97,580 for STARS!
INDIGENOUS RELATIONS
Strike Group has a mission to build meaningful relationships with local and Indigenous peoples, businesses and communities that mutually benefit all stakeholders.
SCHOLARSHIPS
Strike's EDI Scholarship Program is part of our commitment to helping break through barriers and creating a positive impact on the community at large. We believe everyone has a right to education, and we are committed to providing people in historically underrepresented groups with financial aid.
Annually we are offering multiple $2,000 scholarships for students living in Western Canada.