Indigenous Relations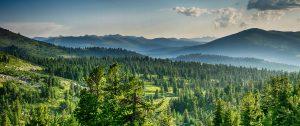 Indigenous Relations Policy
Your operations aren't exclusive of your location and, as such, should include a commitment to the surrounding local and Indigenous communities.
When you work with Strike and our affiliates, we fulfill that commitment on your behalf by forging strong relationships with surrounding bands and their skilled workers.
We pledge to operate ethically and in alignment with our core values to ensure economic inclusion and participation of Indigenous communities by:
Treating others as we would wish to be treated;
Supporting the communities in which we live and work;
Striving to continually improve;
Minimizing our impact on the environment.
Strike's management of health, safety, Indigenous relations, and environmental protection was exceptional.

— A Valued Strike Customer
Mission
Build meaningful relationships with local and Indigenous people, businesses and communities that mutually benefit all!
Guiding Principle
Engage Early and Often
Listen
Be Transparent
Be Respectful
Be Responsive
Be Willing to Adapt
Project Opportunities / Indigenous Opportunities
Employment
Strike is an equal opportunity employer and endeavours to incorporate community-based businesses and available personnel within the project wherever possible. As such, we source workers from the surrounding Indigenous Communities to staff our worksites that have the required qualifications and experience.
Contracting
Strike is committed to maximizing local Indigenous content by engaging with Indigenous groups and providing subcontracting opportunities for designated and targeted services applicable to each project.
Training
Strike supports learning/training opportunities for our Indigenous workforce to create meaningful careers. Our responsibility is to create a career path and to build capacity with the Indigenous communities.
Scholarships
Strike Group aims to help build meaningful careers for Canada's Indigenous communities. We believe in supporting learning and training opportunities to help promote success for the up and coming Indigenous workforce.
Annually we are offering a $2,000 scholarship for an Indigenous student living in Western Canada.
Membership
Strike is a proud member of the Circle for Aboriginal Relations (CFAR) Society, and the Canadian Council for Aboriginal Business (CCAB).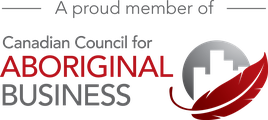 If you have questions, please reach out to us: info@strikegroup.ca