Health, Safety & Environment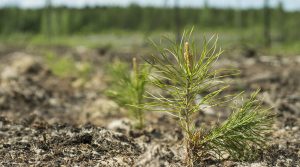 Providing our employees with a safe and healthy work environment is our top priority. As such, we continually measure our Health, Safety and Environment Management System (HSEMS) to ensure our Certificate of Recognition (COR) is maintained as we meet or exceed industry standard
Health, Safety & Environment Management System (HSEMS)
Having the ability to see and recognize the hazard sources and ultimately control the hazard is a key foundation for achieving Strike Group's HSE objectives and values is an effective HSEMS.
This is accomplished through continuous hazard identification, assessment process and control techniques. The desirable end result is to maintain a safe and healthy environment while achieving sound operational (construction, fabrication, maintenance, electrical and instrumentation) practices and efficient project implementation.
Strike Group has developed its own Hazard Identification Assessment and Control program to engage all front-line workers in understanding and controlling hazards on their sites.
With direct involvement, workers provide valuable insight into performing their jobs safely and efficiently.
Strike continues to perform at an extremely high level of quality and performance for us. The safety performance by Strike is also at the highest level, which gives me confidence that we will send everyone home at the end of every job. The workforce is very skilled, and management is always accessible to both serious and light conversations. Thanks for all your hard work in helping us meet our deliverables.

— A Valued Strike Customer
Health, Safety & Environment Policy
Statement of Commitment
Ensuring the health and safety of employees, contractors and the general public, as well as protecting the environment, is at the core of Strike Group Values and ultimately underpins the success of the organization.
"Exceptional Execution" means that people and the environment remain unharmed. Strike Group accepts the ethical and moral obligation to ensure that no harm shall come to employees, clients, property, the environment or the public. Strike Group develops its policies to ensure everything reasonable and practical is done to provide the educational, mechanical and physical means to safeguard these precious commodities.
Commitments
Strike Group is committed to conducting our jobs in a manner that protects the safety of our coworkers, the public and ourselves.
Strike Group is committed to providing a work environment to the highest level of industry standards and in full compliance with applicable legislation.
Strike Group will not compromise safety for the benefit of cost, schedule or productivity.
Strike Group is committed to working in a spirit of consultation and cooperation with workers.
Strike Group operating companies have received their Certificate of Recognition from Alberta Employment and Immigration and certifying partner the Alberta Construction Safety Association. In addition, Strike Group was recognized by Work Safe Alberta for exceptional performance in workplace health and safety.