Buffalo Creek B3 Unit Addition Project / Wabasca Foodbank Donation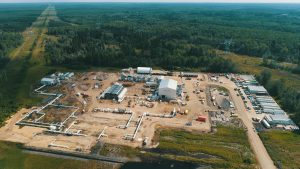 In a combined effort a donation of $8,400.00 was made to the Wabasca Foodbank on behalf of Strike Group and our customer.
The donation was initiated by the Buffalo Creek Project Management. The teams onsite helped to raise these funds through a safety driven fund raiser. We are proud to work with employees and customers that help to support the communities in which we live and work.
We love to support local and community-based causes!
Want a closer look at the Buffalo Creek site: