Indigenous Awareness Course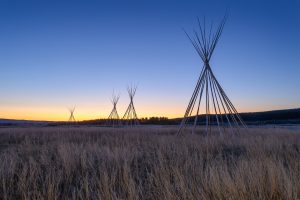 At Strike, we are committed to building meaningful relationships with Indigenous peoples, communities and businesses that mutually benefits all stakeholders. To assist in the development of a respectful and mutually beneficial relationship, Strike has developed an Indigenous Awareness course for all management, employees, and independent service providers (ISPs).
This internal course is in alignment with our company values and goals and provides the basic level of understanding required for building respectful Indigenous relationships. We have a responsibility to ensure that our employees are trained and have a fundamental level of competency to develop and preserve positive relations with Indigenous peoples, businesses, and communities.
Through this course, employees will learn about the Indigenous Peoples of Canada, their history, barriers that continue to exist, and principles to build positive relationships with Indigenous communities. Learners will be required to achieve 80% in the knowledge check to pass the course.
All new and current employees, ISPs and management are required to complete the Indigenous Awareness course.
Click on the link below for more information: