2022: A Year in Review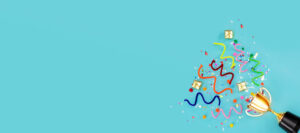 One of Strike Group's company values is 'strive to continually improve' and we work at this daily with feedback from our employees and customers. We are excited to announce that 2022 marked a pinnacle year for Strike Group in the sense that our team successfully won numerous awards from a wide variety of sources.
In 2022, we received the following recognition:
continued our platinum status with "Canada's Best Managed Companies" from Deloitte;
won the Alberta Construction Safety Association's "Trailblazer Award" for our commitment to workplace safety;
we were once again recognized as one of the "Top 40 Contractors in Canada" from On-Site Magazine and we moved up six spots on the list from last year;
won the "Marketing Award of Distinction" from the Alberta Chambers of Commerce that recognizes a business that develops and implements successful marketing strategies that have a demonstrable impact on business outcomes;
won the "Industrial Heartland Award" from Fort Saskatchewan Chambers of Commerce which recognizes businesses that demonstrate outstanding leadership in Innovation, Environment, Safety, Human Resources, and Community Engagement;
we were nominated for a "People's Choice – Suncor Excellence Award" from Suncor;
won the "Safety Award" from the CEPA Foundation for creating a safety culture that is strong from top to bottom, and incorporating lessons learned towards future projects.
These awards are no doubt due to the immense teamwork and efforts by all our employees. We work to build teams that are composed of loyal, supportive, and forward-thinking industry professionals. Thank you to all of our employees for their contributions to these big wins and to the amazing organizations that provided us with these award opportunities!
Our aim is to keep this award-winning momentum going into 2023 and beyond.