2022 Women In Energy Scholarship Awarded

Strike's scholarship program is part of our commitment to helping break through barriers and create a positive impact on the community at large. We believe that everyone has a right to education, and we are committed to providing people in historically underrepresented groups with financial aid.
Annually we are offering a $2,000 scholarship for a female student that works in the energy sector. The 2022 Women in Energy Scholarship was awarded to Vivian Humphreys.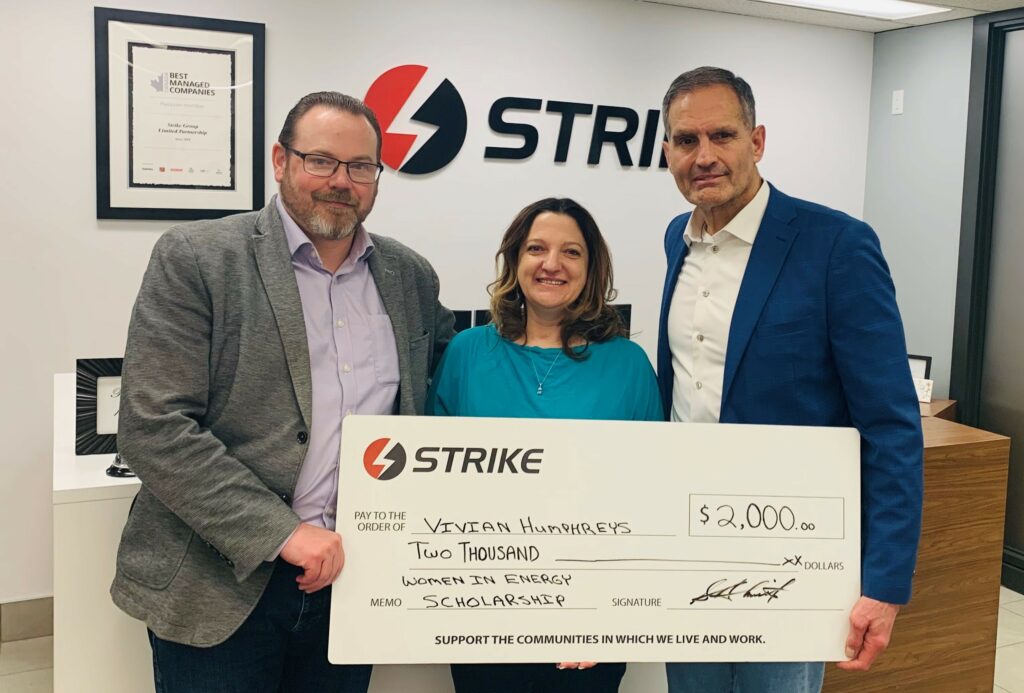 We are proud to say that Vivian is one of our own, as she is currently employed with Strike Group! In 2022, she completed both her Construction Estimating diploma and Construction Administrative Controls diploma. Vivian is currently enrolled in an Engineering Design Technology program with a specialty in Process Piping. Her ultimate career goal is to move into either a Project Management or Project Estimating role. She will be successful due to her strong wits, field experience, and willingness to be continually learning.
Our team was especially impressed with Vivian's community involvement:
She has held volunteer board positions for Millet Minor Ball
Volunteered in a variety of positions for Millet Minor Hockey, the Leduc Ringette Association, the community committee that helped the City of Leduc to build a splash park for kids, and every summer in Esso Fun days which is a program where females can learn to skate and gain basic hockey skills.
She organized a youth obstacle run that raised funds for Leduc and area Jump Start program, and
Last but not least, she is also a passionate coach. Vivian remained coaching ringette for young girls long after her daughter was no longer playing the sport.
Strike wishes Vivian all the best with her educational journey and future endeavors!
LEARN MORE ABOUT STRIKE'S EDI SCHOLARSHIP PROGRAM: