CEO Interviewed by Canadian Innovators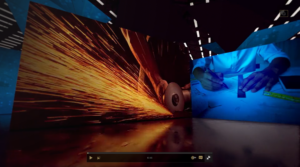 Strike Group's CEO, Stephen Smith, was recently interviewed by Jocelyn Bamford on her show Canadian Innovators. During the interview, they discuss the founding and success of Strike Group, especially in the face of wide opposition to the fossil fuel industry by a variety of groups.
Canadian Innovators brings to life the courage, hard work and determination of innovators and entrepreneurs, through sharing the stories of many individuals and families behind Canadian businesses. While some were born Canadian and some had immigrated, they all share a love for the country and a strength in work and resilience to see their vision through. Host Jocelyn Bamford is joined by leading Canadian entrepreneurs as she discovers their journey from struggles to success, giving viewers the opportunity to explore the stories of those that contribute to the economic engine of Canada.
Watch the video here:
https://www.newsforum.tv/videos/resource-infrastructure-construction-maintenance