Top 40 Contractors in Canada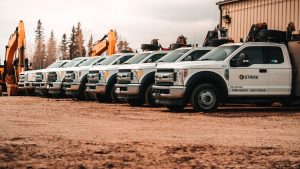 Strike Group is honoured to have made On-Site's list for the Top 40 Contractors in Canada!

2020 was filled with uncertainly, but we are thankful for our amazing team of employees that helped to lead the way to another successful year! Over the past 18 months since the pandemic began in Canada, Strike has focused on first and foremost the safety of our employees, mental health, and our customer relationships.
We are proud of our team's resiliency and strength, and attribute this win our all our employees! As we move further into 2021, we feel confident in our team and our ability to grow our business.