Revitalizing Baseball Field at Kelly Lake First Nation

Strike Group proudly supported the renovation of the baseball field at Kelly Lake First Nation. Picture this – a revamped field that's more than just a place to play, it's a symbol of unity and community spirit. The newly refurbished field was officially reopened to the community at the Kelly Lake Days 2023. Our team not only attended the event but also provided essential baseball gear, igniting the spark for a vibrant new community hub.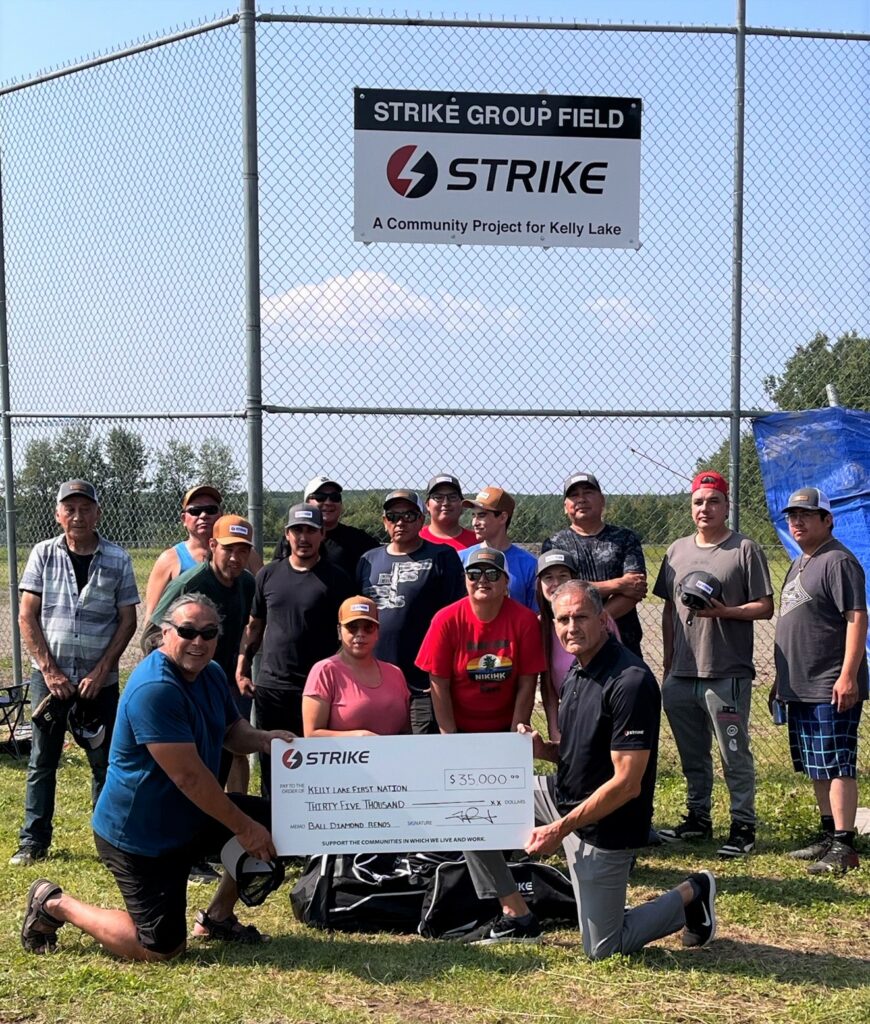 Kelly Lake has an incredible location, both with respect to natural beauty and to economic opportunity. The community is situated around Kelly Lake, located on the BC/Alberta border. The community has about 400 members, including those that live within the surrounding area around Dawson Creek and Grande Prairie. Members have traditionally spoken Cree, and those living in the Kelly Lake area still maintain a traditional lifestyle that depends on hunting, trapping, gathering, and fishing. The heartbeat of tradition still echoes strong in the heart of Kelly Lake.
Check out the New Baseball Diamond:
Join us in celebrating this remarkable journey of revitalization and community empowerment. Together, we're not just revamping a baseball field – we're building bridges and creating lasting memories. Here's to unity, tradition, and a brighter future at Kelly Lake First Nation!
Learn about Kelly Lake First Nation:
Learn about Strike Group's Indigenous Relations: