2021 National Day for Truth and Reconciliation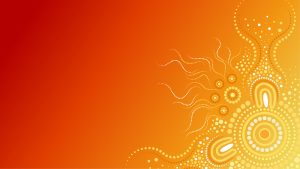 Strike is committed to recognizing the history, culture, and protocols of Indigenous people as well as building transparent, trusting, and meaningful relationships. We have asked all our employees to pause and reflect on the harmful inter-generational effects of residential schools and to think about what each of us can do to chart a new way forward that is inclusive and prosperous for all.
To make a meaningful contribution, Strike has committed a $10,000 donation to Trade Winds to Success Training Society to support education, and a $10,000 donation to the Awo Taan Healing Lodge Society to support healing.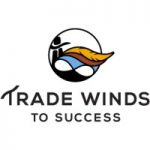 Trade Winds to Success
Established in 2005 by the Joint Training Trust Fund and is partnered with Indigenous community organizations and government funding agencies to provide First Nation, Metis, and Inuit people an opportunity to receive pre-apprenticeship training and shop experience in the following construction trades: Boilermaker, Carpenter, Construction Craft Labourer, Electrician, Ironworker, Industrial Mechanic (Millwright), Plumber, Steamfitter-Pipefitter, and Welder.
Their pre-apprenticeship training program is free to participants and has become the best screening tool for employers because of our empowerment of participants to be ready, willing, and able to work. Participants complete our program with the relevant knowledge, training, safety tickets, Personal Protective Equipment, and support.
Learn more: https://www.tradewindstosuccess.ca/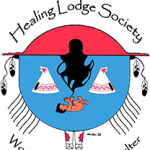 Awo Taan Healing Lodge Society 
They provide protection and support against family violence and all form of abuse. The Awo Taan Healing Lodge (formerly Awo Taan Native Women's Shelter Society) is a 32-bed, full service emergency shelter that provides services to women and children from all cultures.
The shelter operates 24 hours a day, 7 days a week. There are on-site and on-call counselors 24 hours a day. Women and children stay at the shelter for a period of up to three weeks. If shelter is required beyond that period, clients may arrange for an extended stay or are referred to other agencies. Awo Taan supports clients with the resources to help ensure they do not return to an abusive situation.
Appropriately named "Awo Taan", which means "shield" in the Blackfoot language, the shelter is blanketed in a unique atmosphere where the traditional wholistic and spiritual teachings of the Aboriginal people's Medicine Wheel are practiced.
The Awo Taan Healing Lodge Society is dedicated to supporting the emotional, mental, physical, and spiritual healing and wellbeing of women during their time of crisis and beyond. The shelter offers a full range of in-house crisis and outreach crisis, healing, and prevention programs. There is also a children's program to ensure each child's emotional, mental, physical, and spiritual healing and wellbeing are supported as well.
Learn more: https://www.awotaan.org/
Learn more about Strike: