2023 Best Managed Companies

We are proud to be one of the best in Canadian Business! Strike Group was once again selected as one of Canada's Best Managed Companies and was able to keep our status as a platinum winner! We value continual improvement, and our team strives to pilot and implement innovative ideas that constantly renew our momentum toward Exceptional Execution.
Awards such as these are achieved through teamwork and deliberate efforts. Congratulations to everyone on our team!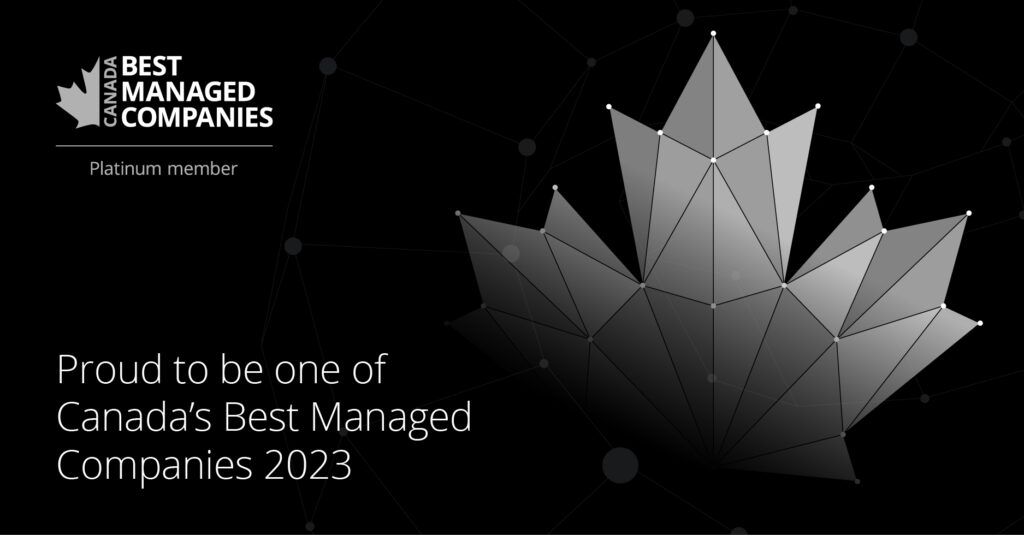 To attain Canada's Best Managed Companies standing, we annually complete a rigorous application and then are assessed by a multi-disciplinary judging panel. Companies are evaluated on their level of maturity on four core pillars: strategy, commitment, capability, and financials.
New this year, applicants were awarded bonus points for demonstrating leading-edge practices in the realms of ESG (environmental, social, and governance) initiatives, with particular attention on reducing greenhouse gas emissions, limiting waste, improving energy efficiency, and cultivating diversity.
Congratulations to all of the inspiring companies that newly attained or retained Best Managed status!
Check out all of the repeat winners, in this article from the Globe and Mail:
https://www.theglobeandmail.com/business/rob-magazine/article-still-the-best-welcome-back-to-these-best-managed-companies/
#BestManaged
About the Best Managed Program
The Best Managed program is celebrating thirty years in 2023! The program is the nation's longest-standing initiative to recognize leading privately-owned Canadian companies.
First established in Canada, Best Managed is a flagship program presented by Deloitte Private, a division of Deloitte exclusively focused on serving private clients of all sizes. Since its inception, the program has inspired a global expansion which now includes forty-six partner countries and a total of 1,315 Best Managed Companies around the globe.
Here are some of the unique attributes of the Canada's Best Managed Companies program:
Focuses on Canadian headquartered or Canadian owned and managed companies
Recognizes overall business performance and sustained growth
Recognizes the efforts of the entire organization
Measures more than financial performance
Learn more about the Best Managed program:
https://www2.deloitte.com/ca/en/pages/canadas-best-managed-companies/articles/about.html?icid=nav2_about