Strike Group Recognized as Employer of Choice by Women Building Futures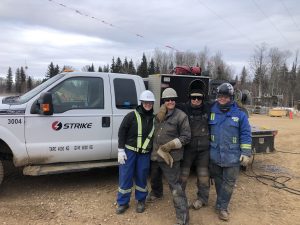 In a significant stride towards fostering inclusivity and championing gender diversity, Strike Group proudly announces its recent recognition as an 'Employer of Choice' through Women Building Futures (WBF). This partnership underscores Strike Group's commitment to creating safe, equitable work environments that empower women in the construction trades.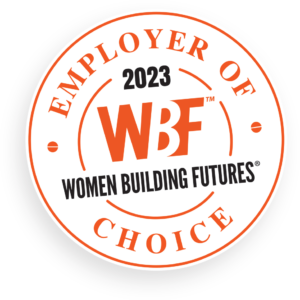 At the core of Women Building Futures is a mission dedicated to empowering women through programs and support services, enabling them to explore and connect with careers offering above a living wage. WBF's initiatives specifically target common barriers such as employment training, access to affordable housing, academic readiness, and affordable childcare, among others. Over the past 25 years, WBF has emerged as a trusted advocate, inspiring countless women to explore fulfilling career opportunities in the construction trades.
Strike Group's partnership with Women Building Futures is a testament to our company's commitment to promoting diversity and creating a workplace where all employees can thrive. This collaboration aligns with Strike Group's values, as we continue to prioritize inclusivity, equal opportunities, and the dismantling of barriers that hinder professional growth.
Learn about Employers of Choice
Strike's EDI Scholarship Program