NPS 24 Coating Repairs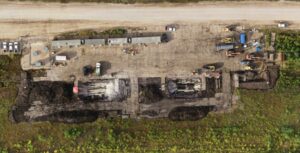 Project Location:
Fort Mckay, Alberta
Strike Divisions:
Field Services (Jedco Energy Services, a division of Strike Group)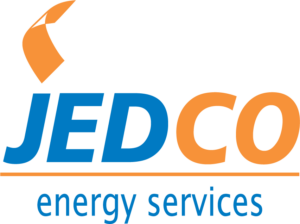 Project Overview:
Specific locations along a live hot bitumen pipeline were identified where water had penetrated the HDPE casing causing deterioration of the insulating foam within. In order for the material to be repaired we were required to access the Pipeline ROW with matting, excavate the line, install shoring, monitor the excavation and repairs, complete backfill, and re-install topsoil and organics. We completed 390 meters of repairs, and due to the temperature of the line we worked in 10-meter increments in two separate locations.
Scope:
Provide access to dig locations utilizing matting
Supply and Install ~2500 access mats
Topsoil and organics stripping and storage
Line locating and exposure of existing pipelines
Excavation of 390 meters of pipeline for the purpose of repair
Install client-specific shoring system utilizing helical piles and crane matting
Assist in the safe removal of the HDPE outer jacket coating system
Survey and monitoring of pipeline movement
Continuous water management
Backfill and reinstate native material including topsoil and organics
Safely work on muskeg