Westglen School Donation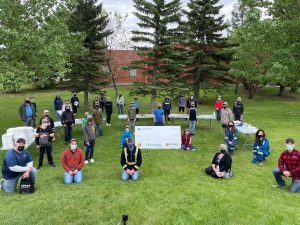 Strike believes in supporting the communities in which we live and work!
We teamed up with TC Energy on a site near Didsbury to raise money for a local middle school! In total we were able to raise $10,000 to support Westglen School. They will be using the donation to create an outdoor classroom.
Thank you to everyone on site in Didsbury that helped to make this donation happen!
Learn more about Strike's work in the community: