Multiple Donations in Manning Area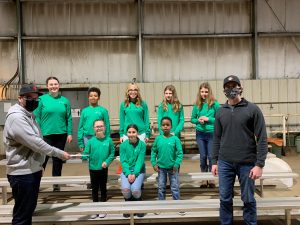 Strike Group just started up a project at Hidden Lake and made multiple donations to organizations in the local Manning area. The funds raised for these donations came from Strike's 2021 SOC Fund.
What is the SOC Program?
The Safety Observation Card (SOC) Program is a proactive process designed to identify and formally document near misses, safe and/or unsafe conditions, actions, or behaviours in the workplace. All workers, sub-contractors, supervisors, and management are required to participate by submitting Safety Observation Cards (SOCs) and handing them into site supervision or the local safety representative.
This process allows workers to observe and discuss proper or improper practices and identifies the corrective action to be taken if necessary.
SOCs are to be reviewed at Tailgate and Safety meetings on a regular basis, as a means of sharing the observation, increasing awareness and communicating corrective actions required (if any).
What is the SOC Fund?
In 2019, Strike adopted a charity component to the program where a $0.25 per safety observation card is donated to charities chosen by local business units. This initiative aligns with our value to "support the communities in which we live and work" and allows workers to see a direct benefit of program participation beyond the immediate safety benefit. As a result of the program's success, the charity contribution was raised to $0.50 for each SOC in 2020. This program resulted in total donations of $30,297.50 in 2021. This program has been renewed for 2022 and will continue to be a vital piece of our HSE program.
Donations
Strike Group's team on the Hidden Lake site selected the following local organizations to receive a donation:
Aurora 4-H Multi Club received $1000,
Manning Minor Hockey Association received $1000, and
Manning & Area Food Bank Society received $2000.
To top things off TC Energy has graciously matched our donations to double everything up! This means that a total of $8,000 was donated back in the Manning area to support the communities in which we live and work! Thank you!!!
Photos
Donation to Aurora 4-H Multi Club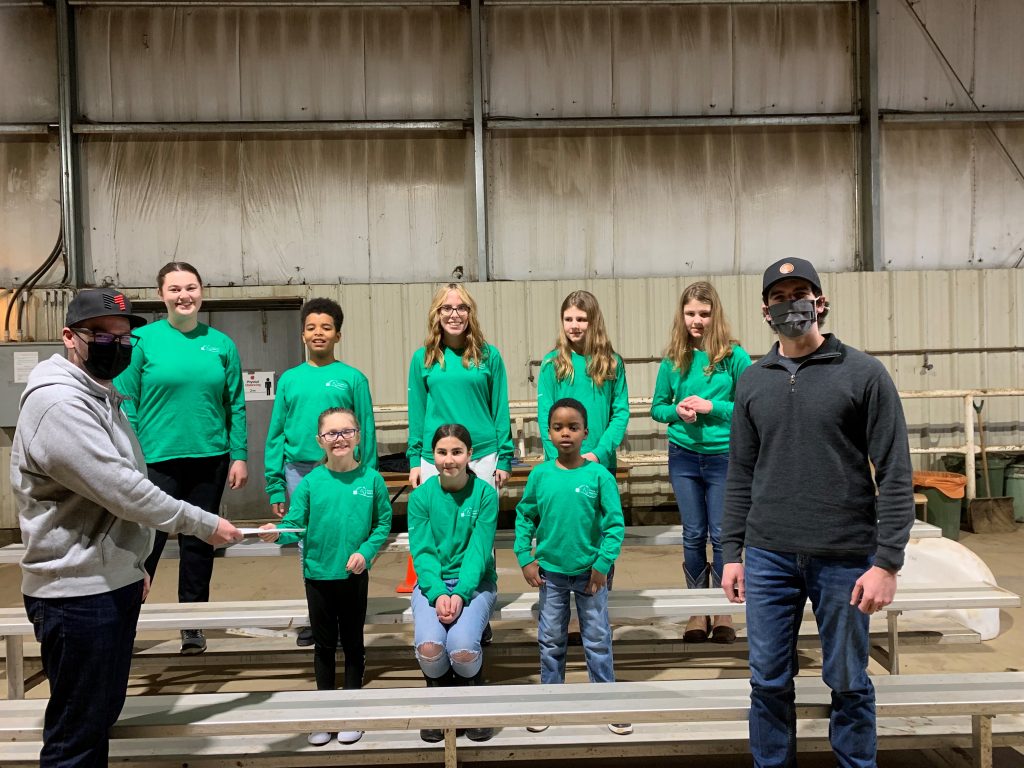 Donation to Manning Minor Hockey Association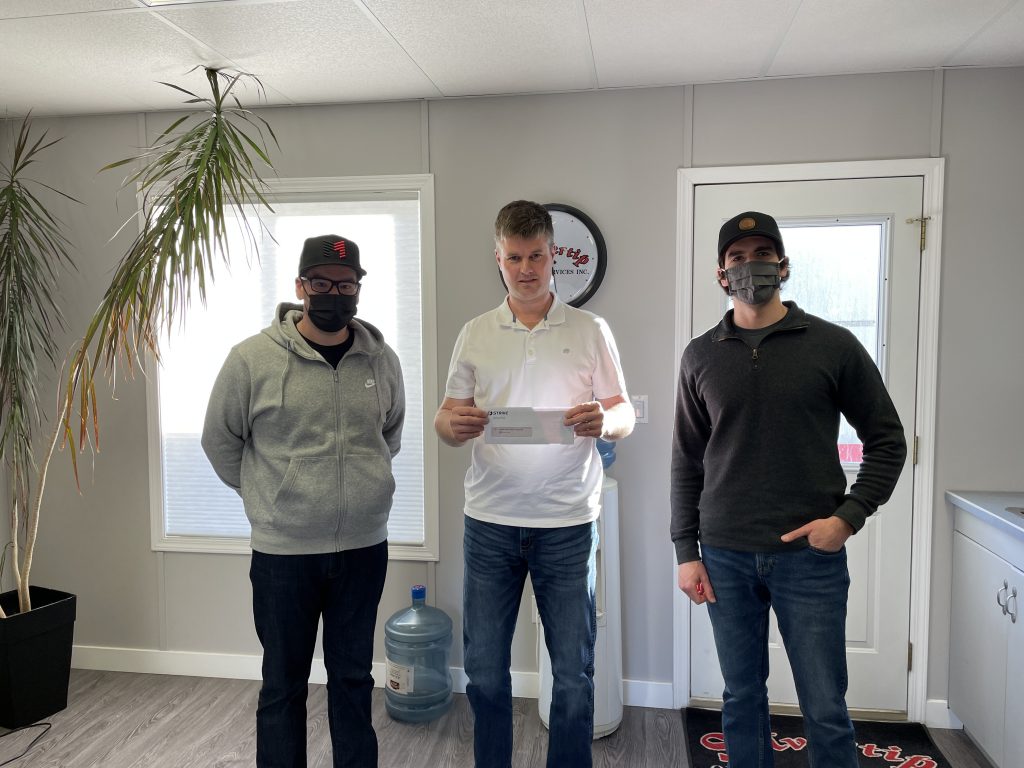 Donation to Manning & Area Food Bank
Learn more about Strike's HSE program: