Outlook Water Treatment Plant Upgrades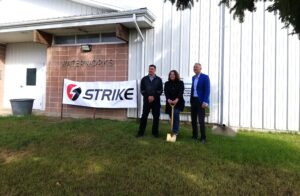 Strike Group, a leading infrastructure construction company, is honoured to announce its selection as the contractor for a groundbreaking waterworks upgrade project in the Town of Outlook, Saskatchewan. The project is poised to revolutionize the region's water infrastructure, ensuring a sustainable water source.
The Town of Outlook held a momentous ceremony on Tuesday, October 3 where representatives from Strike Group and officials from the town, gathered at the water treatment plant to reveal the $7.35 million project. After the announcement, Strike Group held a BBQ for attendees and our team stayed to answer questions.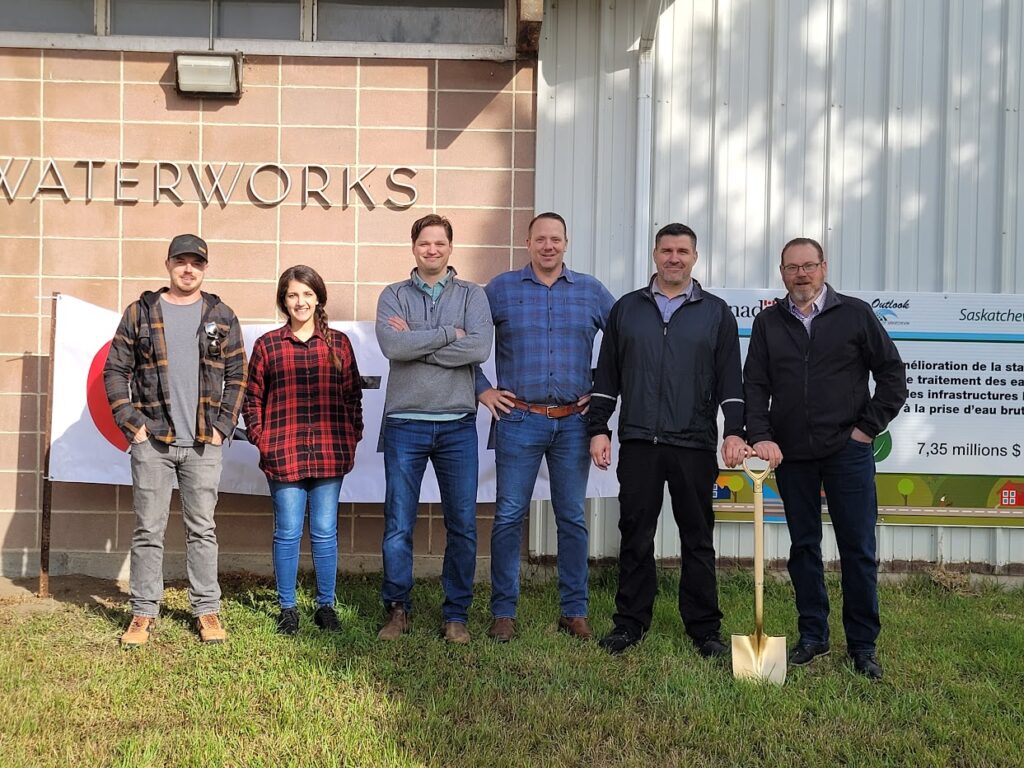 This project encompasses significant enhancements to the water treatment plant and Outlook's raw water intake. We are thrilled to say that construction will commence immediately on this transformative initiative, with a focus on upgrading Outlook's water treatment plant and establishing a sustainable raw water source to serve both the town and the Outlook Regional Park. Additionally, this project is expected to deliver substantial benefits to rural partners who rely on access to treated water.
Strike Group is grateful to play a pivotal role in this essential local project, contributing to the development and sustainability of water infrastructure in the Town of Outlook. We look forward to a collaborative partnership with the town and all stakeholders involved in making this vision a reality.
About Strike Group:
Strike Group is Western Canada's leading infrastructure construction and maintenance service provider for energy, petrochemical, mining, and agriculture. With a commitment to safety, quality, innovation, and sustainability, Strike Group consistently achieves outstanding results. Since 2004, we have been supporting local communities across Western Canada.
Learn About our Community Support