2022 LGBTQ2S+ SCHOLARSHIP AWARDED

Strike's scholarship program is part of our commitment to helping break through barriers and creating a positive impact on the community at large. We believe that everyone has a right to education, and we are committed to providing people in historically underrepresented groups with financial aid.
Annually we are offering a $2,000 scholarship for an LGBTQ2S+ student living in Western Canada. For 2022, we are delighted to award the scholarship to Meghdad Ghias!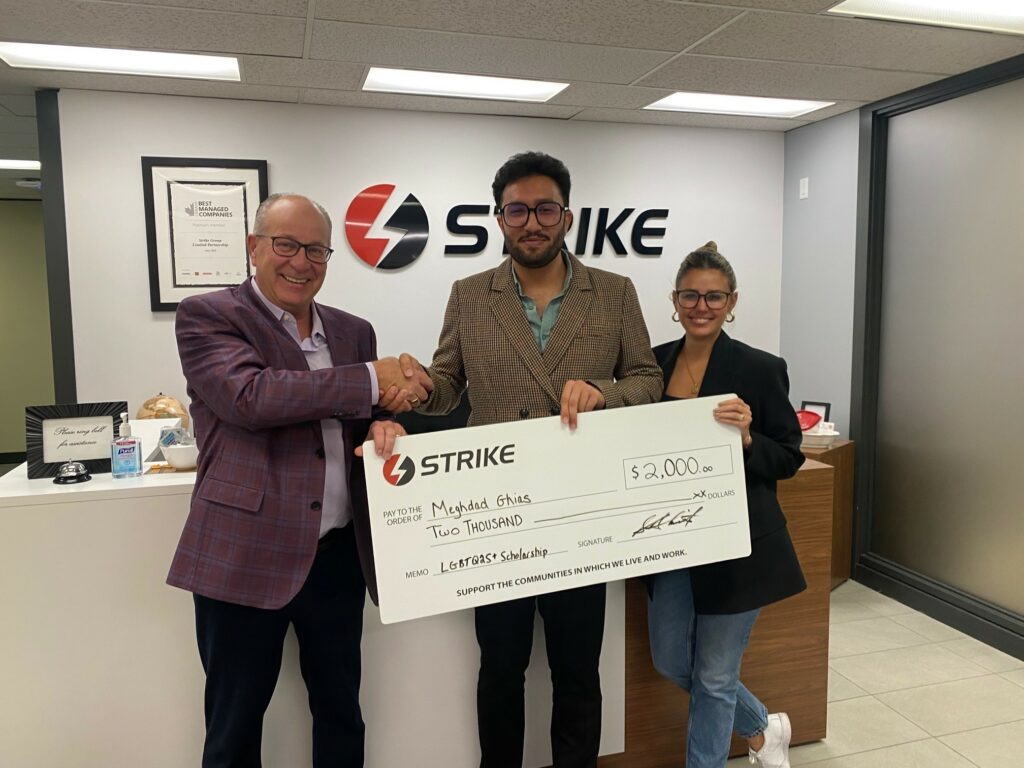 Meghdad is originally from Iran where he completed a bachelor's and master's degree in manufacturing engineering. He is currently a 2nd year Mechanical Engineering PhD student at the University of Calgary. Strike's team thoroughly enjoyed getting to know Meghdad and learning more about this thesis which examines the intersection of medical science, data science, artificial intelligence, and mathematical modeling.
He immigrated to Canada to find an inclusive environment to learn, to grow and live authentically.
To give back to the community, he volunteered on the Graduate Student Association (GSA) at the University of Calgary.
His long-term plan is to incorporate equity, diversity, and inclusion (EDI) practices in the intersection of data and medical sciences.
Strike wishes Meghdad all the best with his educational journey and future endeavours!
LEARN MORE ABOUT STRIKE'S EDI SCHOLARSHIP PROGRAM: